Having care and support can make a difference for many people, especially in older age. Many seniors face cognitive decline; more than 5 million people over age 65 have dementia. For older adults, memory care can provide support and tend to their unique needs.
If you have a loved one experiencing dementia or cognitive decline, how do you know when they need memory care? Learn more about what this lifestyle offers and how you can know when someone needs this support.
What is Memory Care?
Memory care is a senior living option for older adults affected by Alzheimer's disease or another form of dementia. This disease affects more than memory; it changes how someone's brain cells communicate. Dementia can affect your thinking, behavior, relationships, and feelings.
When someone's dementia begins to worsen, living alone can become difficult or even dangerous. The brain changes associated with this disease affect the cognitive abilities necessary to live independently. When your loved one can no longer live independently, memory care can help them enjoy life while offering 24-hour support.
Memory care offers gentle support in an intimate setting. Someone is always there to help residents with their unique needs and assist them throughout the day.
Memory care units are safe and secure neighborhoods where residents can enjoy themselves without worry. This lifestyle can help support your loved one's needs, offering many amenities and services to facilitate a healthy lifestyle.
How Does Memory Care Help?
Memory care helps make life easier for older adults with dementia. When seniors have continuous help with tasks they now struggle with, they can enjoy life as best they can.
Each resident in memory care has a customized care plan made for their specific needs. If these needs change, care plans can adapt, offering more assistance with daily life.
Memory care supports residents in a variety of ways, including help with:
Bathing
Dressing
Eating
Personal hygiene & toileting
Medications
Transferring
Besides helping with personal needs, memory care provides a supportive lifestyle for your loved one. It creates a community where residents can live their lives as they choose without worrying about their health and safety.
Your loved one will receive a customized care plan, but they also have access to several services and amenities, including:
Assistance going to & from meals, and events
High-quality meal programs
Housekeeping
Regular care conferences
Laundry
In house physician visits
Activity centers & recreational programs
This supportive lifestyle can help older adults facing cognitive decline manage their needs. If your loved one has dementia, how do you know when they need memory care?
When Does Someone Need Memory Care?
It can be difficult to tell when memory care may be the best option for your loved one. This dementia-related decline can happen over a long period, and you may not notice they need more help than usual.
Consider memory care for your loved one if any of the following apply: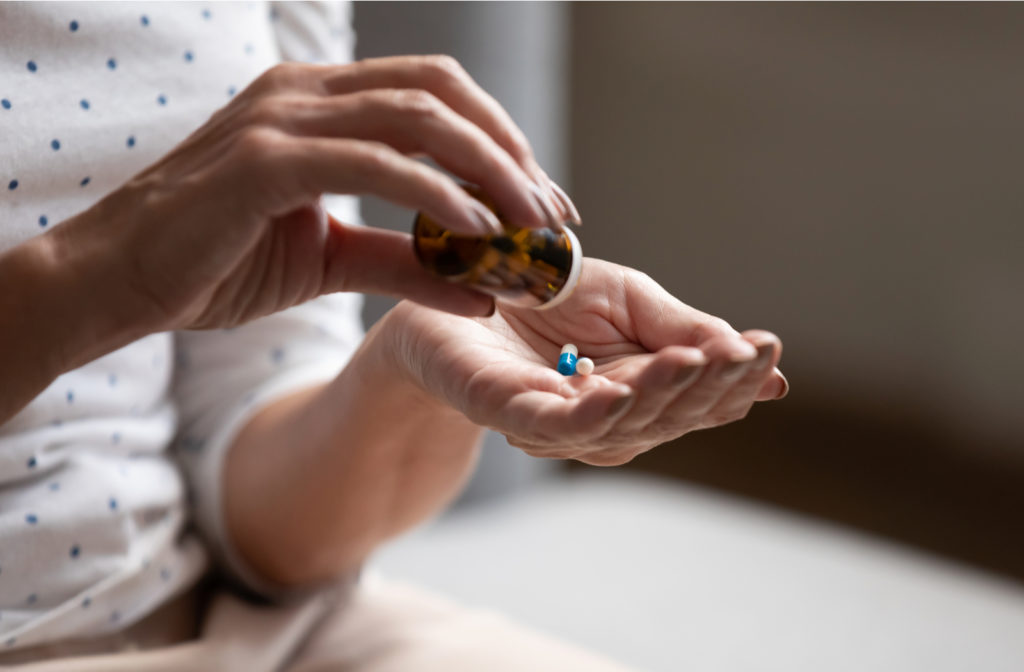 Difficulty Managing Medications
If your loved one lives alone or you care for them, managing medications can be a difficult task. Medications may need to be adjusted, changed, or given at different times.
Memory care units have carefully managed medications administered on a strict schedule. Staff can notice if a current prescription needs changes. Having medical professionals manage medications can benefit your loved one's health.
Their Health & Safety is At Risk
Physical changes are common for seniors with dementia. Your loved one may lose weight, becoming frailer because they can't manage their eating and grocery shopping any longer. Without proper care, older adults' health may be at risk.
Seniors experiencing cognitive decline may face delirium, a disturbance causing confused thinking and reduced awareness. This condition can lead to:
Confusion
Confusing or unintelligible speech
Changes in consciousness
Changes in the sleep cycle
Hallucinations
Cognitive decline can put an older adult's health at risk, as well as their safety. Seniors experiencing cognitive decline may put themselves in unsafe situations, such as going outside in extreme weather or leaving the house without remembering their keys or where they put them.
If an older adult's health or safety is at risk, memory care may be an ideal solution.
They Are Unable to Call Anyone for Help
Everyone needs a person they can count on when they need help, especially older adults. You have this support when you live with family, but many seniors may live alone. A lack of support can lead to poor health, and potential danger if an accident happens.
If a senior doesn't have someone to call for help when they need it, memory care may be a good choice.
Living Alone is Becoming Unsafe
Dementia can affect your loved one's ability to take care of themselves. Living alone may become unsafe with time for various reasons.
Later stages of dementia can significantly affect a person's mobility. Bathing, toileting, dressing, and other activities can put your loved one at risk of a fall or injury.
Many older adults with dementia can be prone to wandering without supervision. Your loved one may leave the house unsupervised, putting them in potentially life-threatening situations, such as being near traffic or other highly-populated areas.
Inability to Support Your Loved One
Seniors experiencing cognitive decline may need 24-hour care, especially in the later stages of dementia. This consistent support can put stress on your everyday life. If caring for your loved one is causing significant stress and affecting your mental health, memory care may be a good option.
Supportive needs can change quickly for many seniors in later stages of dementia. Some people may need help throughout the entire day, making caring for them a full-time responsibility. Your loved one's needs may surpass your ability to support them.
Offer Your Loved One The Care They Need
Dementia can cause stress for both you and your loved one. Older adults with dementia or cognitive decline don't need to sacrifice their safety to enjoy their lives. Memory care offers the support seniors need, so they can spend doing the things they love.
Contact your local senior living community if you have a family member who may benefit from memory care. They can answer any questions you have and help you make the best decision for your loved one's health.